AMENITIES / FACILITIES PROVIDED



AIR CONDITIONING
CENTRAL HEATING
OVEN
FRIDGE/FREEZER
ITALIAN ESPRESSO MAKER
AMERICAN COFFEE MAKER
KETTLE
WASHING MACHINE
TV & DVD PLAYER
BOOKS & GUIDES
KIDS DVD FORNITURE

HAIR DRYER
IRON & IRONING BOARD
LINENS & TOWELS PROVIDED
HIGH SPEED INTERNET PROVIDED UPON REQUEST
WHY TO CHOOSE TERRACINA



Terracina is famous for its archaeology and white sand beach all over the world.
Terracina has delicious and fine restaurants, with very affordable price.
Terracina has its own delicate Moscato di Terracina wine.
Short and easy drive/trip to Pompeii, Amalfi coast and Pontinian Islands: guides available.
Most of Lazio's main sights are within walking distance or within 1 hour by car.
WHY TO CHOOSE THE ART APARTMENT



Very close to groceries, restaurants and shops.
Extremely central location, main street is only two blocks away.
Excellent rates during the whole year.
A full HOME GUIDE with all you need to know of the place you will call home for a little while, room by room. All home functioning included.
A complete INFO BOOK with informative material we wrote about the surroundings, best spots, tips and maps of Terracina.
A restaurant guide with ratings and reviews on the best places to taste delicious Italian food.
High speed internet.


HOW TO REACH TERRACINA
FROM ROME about 110 KM:
CAR

Follow the green directions to "GRA" (Grande Raccordo Anulare) take the exit number 26 (PONTINA-POMEZIA-LATINA) and make sure you take the road SS148 (Pontina Road). The Pontina leads you directly to the town, follow the directions and exit to "Terracina" in about 105 km from Rome.
TRAIN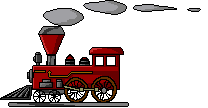 From Termini central station every hour departs a train to Monte San Biagio (very well connected to Terracina by bus) and a few direct trains to Terracina.
Check time tables: www.trenitalia.com



FROM NAPLES about 140 KM:
CAR

Follow the directions to Autostrada A1 and continue for about 100 km. Take the exit to FROSINONE and the SS156 to LATINA and leave it only when you read the signal "Terracina". This exit is to Via Appia Nuova (SS7) and it will lead you directly to the town.
TRAIN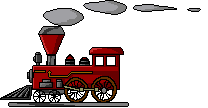 From Naples Piazza Garibaldi about every hour departs a train to Formia, which is very well connected to Terracina by bus, and you will arrive in Piazza 25 Aprile in about 1 hour. Otherwise from Naples take a direct train to Rome stopping in Monte San Biagio, a small village 10 km away from Terracina.






CONTACT US

MARIA CONTICELLO - 0039 349 1493116 - theartapartment@gmail.com